News for Winter 2021
The need for a secure and compliant chat platform for businesses to engage with clients is stronger than ever. Two recent news events illustrate this very clearly.

The first is WhatsApp's upcoming privacy policy changes. The second is the FCA's clear warning to advisers about the misconduct risks of sharing potentially sensitive information connected with work via social chat platforms. Deploy Qwil Messenger and remove these risks in your business.

We now have over 2,800 firms sending thousands of messages and files daily using Qwil Messenger. We continue to deliver new features and are building out-of-the-box integration solutions as part of broader enterprise platform ecosystems. This month we are finalising our status as an ISV partner of Salesforce and making our connector available to customers via their AppExchange.

Get in touch to find out more.
WhatsApp privacy changes and the FCA's guidance on social chat tools
WhatsApp has revolutionised the way we communicate. It is the most preferred messenger app in the world today.  So what does the recent news mean and why shouldn't it be used by professionals with their clients?

WhatsApp made it clear what data was being shared and transferred outside of Europe (and potentially with Facebook).

"You provide us the phone numbers of WhatsApp users and your other contacts in your mobile phone address book on a regular basis. You confirm you are authorized to provide us such numbers to allow us to provide our Services. "

Do your staff have the consent of each contact, staff or client in their phone book for their details to be shared with WhatsApp?

The FCA focused on the requirement to control business data (monitor and record) in their recent FCA conduct newsletter with the increased risk of misconduct due to homeworking.

"This includes increased use of unmonitored and/or encrypted communication applications (apps) such as WhatsApp for sharing potentially sensitive information..."

Do you allow staff to use their personal email accounts to communicate with clients?
Find out more how social tool usage can put businesses at risk.
Upcoming features
As per our last update, we continue to work on our in-app video, audio and screen sharing capabilities. In addition, we have now updated our Product Plans with the features we plan to release in the coming months. Some of the most popular include: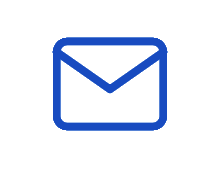 Email (fall-back) notifications
Users can now be alerted at their registered email address when they have unread messages for an extended period of time.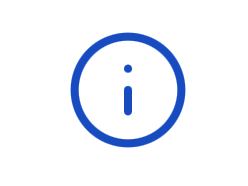 Message details
Mobile chat participants will be able to see who has read each message in a chat as they currently can on the desktop and web apps.
Reply to a message
Chat participants will be able to select a message in a chat thread and send a reply to that message.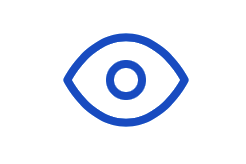 Read only chats
Read only chat threads can be created to enable information broadcasting in a chat thread.