News for Spring 2020
In the space of just a few weeks, businesses have had to rethink their ways of working internally and with clients. Face-to-face conversations are now off the table and digital channels, such as Qwil Messenger, are helping firms adjust their engagement models according to the new reality. Security and compliance remain essential but tools also need to be intuitive to use by both staff and clients and able to be rapidly deployed.

Since our last update, adoption and usage of Qwil Messenger has accelerated and will soon reach 2,600 organisations from major financial institutions and advisory networks through to schools, charities and associations.
Watch our latest demo
We recently hosted a webinar that demonstrates the current and future capabilities of our platform including the use of bots and automated messaging (see below for more details).
Capita teams up to cater for demand
Capita has teamed up with Qwil Messenger to offer a "rapid launch" proposition for wealth management and private banking clients. The intention is to help get clients live in a matter of weeks, to drive adoption and to enable them to generate immediate benefits all for a fixed price. Find out more from the Capita team .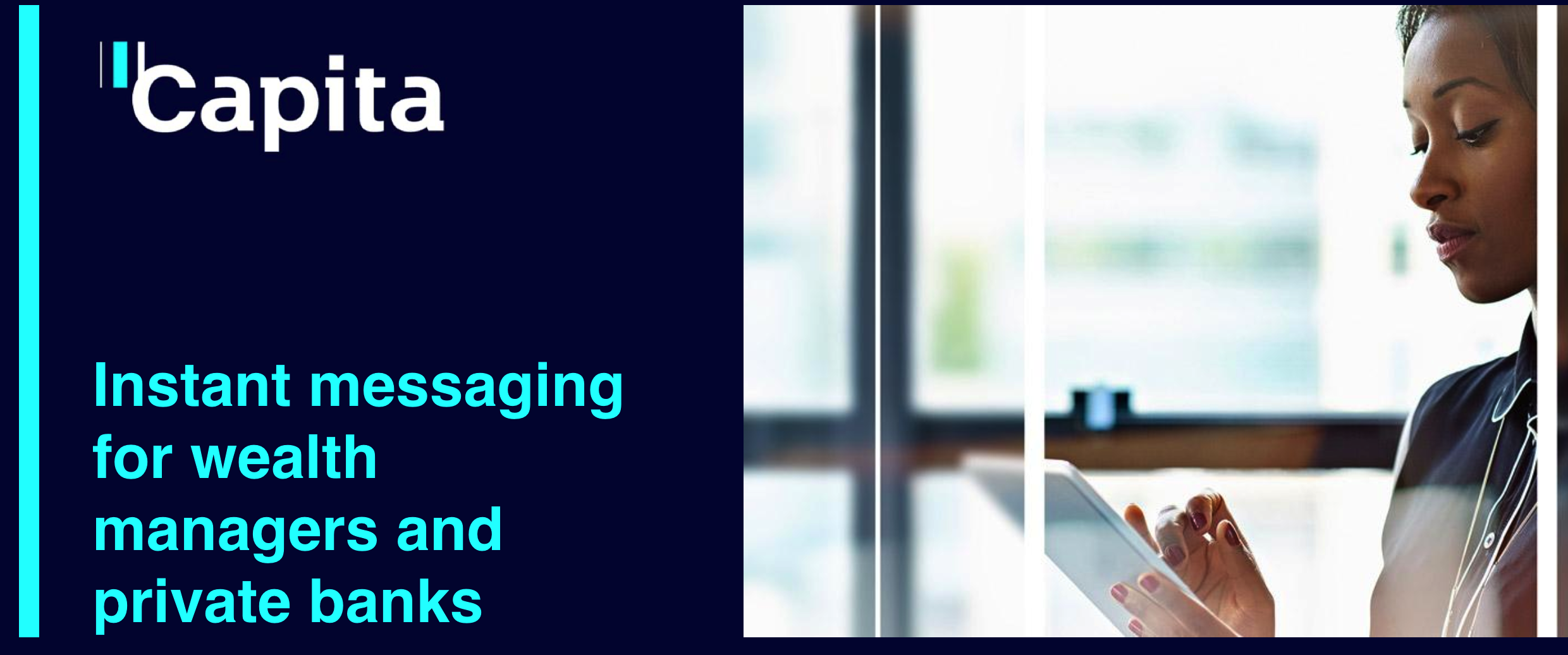 Automated messaging has arrived
The first of a number of simple to use, excel-based tools to automate messaging via Qwil has arrived. Our chat butler toolkit allows an authorised user to automatically send messages to groups of users via the butler. See the tool in action in our demo video .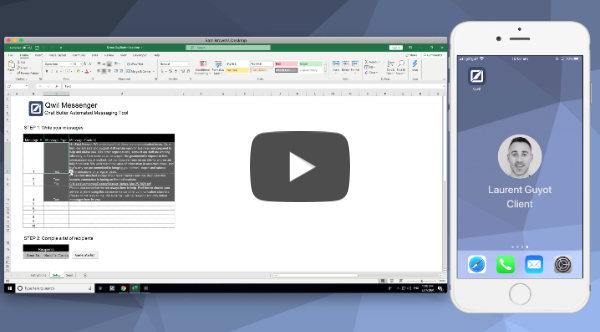 Team-based chats
Qwil Messenger now supports providing services to clients via a pool of resources (team) which can be added to the address book of both internal and external users. Team users can co-ordinate support and servicing conversations including adding relevant staff users in the same way as a call contact centre.
Qwil customer service and support
We often get asked about how we approach support and servicing. Our online services are available for you: Qwil Status, Qwil Support for FAQs as well as our secure Customer Documentation site.
Qwil Status - service availability

You can now check Qwil status ( https://status.qwil.io/ ) which monitors our service uptime around-the-clock and any reported problems experienced with service availability.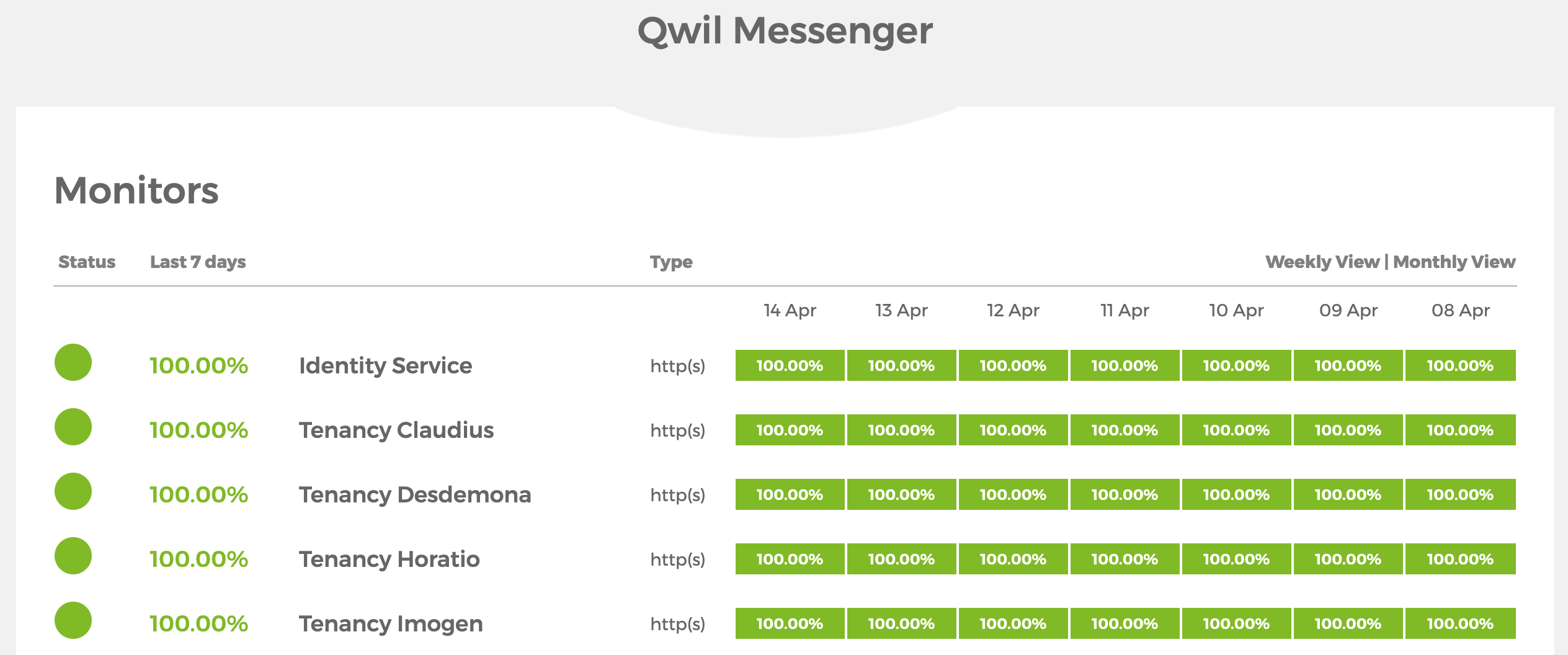 Qwil Support - FAQs

Qwil support ( https://support.qwil.io/ ) is our end-user support site where you can find all of the answer to frequently asked questions. This is intended for both administrators (for help with the initial setup and deployment) at your organisation as well as your end staff and client users. Please ensure your staff are aware of this site and direct your users here for answers in the first instance.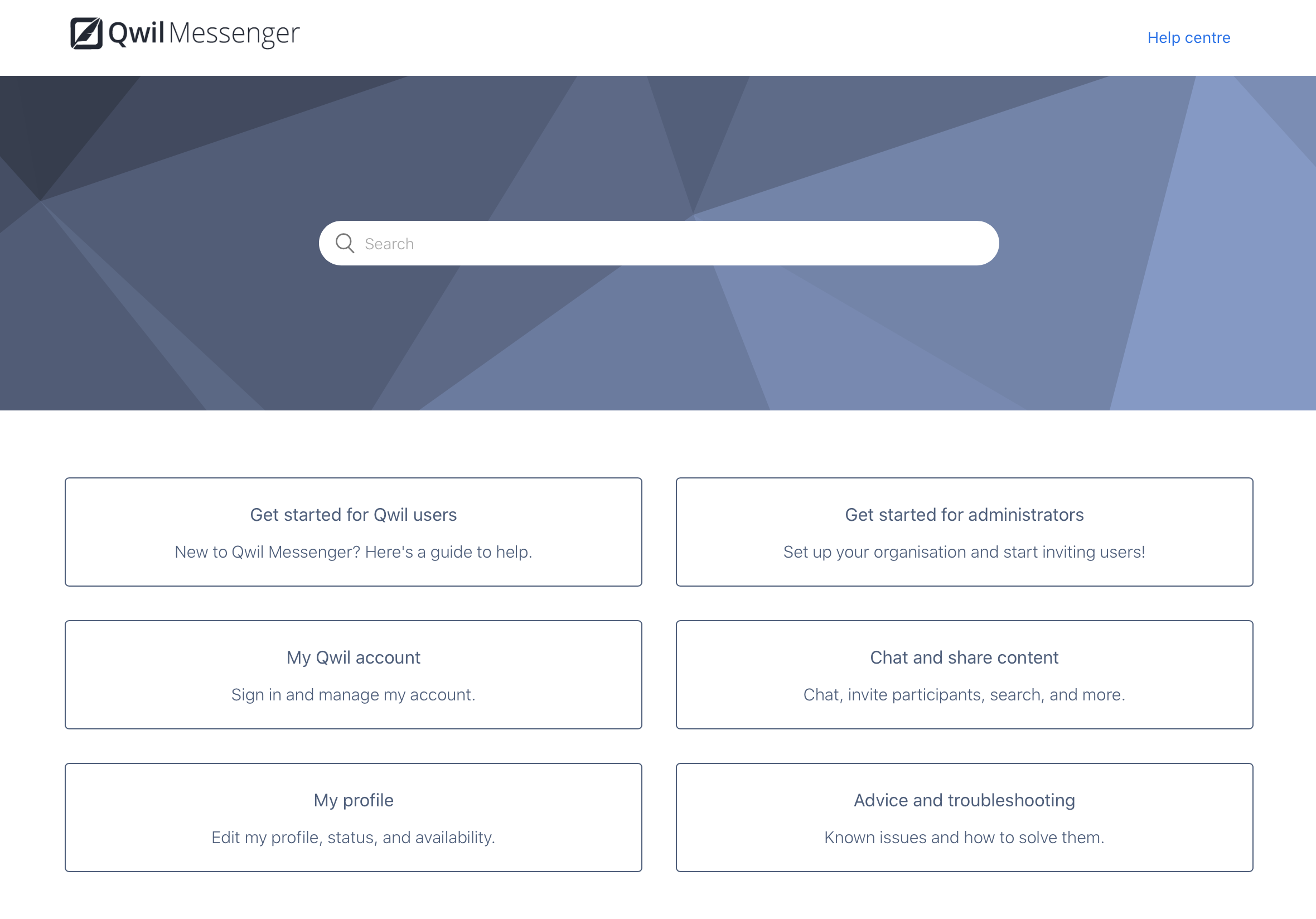 Customer documentation site - on request for enterprise customers

As a reminder, all of our customer success documentation is available on our secure site  ( https://docs.qwil.io ) and is updated as features are added. Two useful quick start guides have recently been added. Our latest product plans and features can also be viewed here .